13 June 2008
One more shop of Markam Fashion
The latest shop of Markam Fashion was opened on the 12.06.2008 in Mall Varna, the new commercial center in the Black Sea capital of Bulgaria – the city of Varna.

To present its products in an optimal look and to ensure the shop units have eye-catching and top quality design , Markam Fashion has developed its own shop system, the modular structure of which provides tailor-made design options for every size of room between 60 sqm and 100 sqm. The shop in Mall Varna is 100 sqm and it is located on the First floor of the Mall. In fact, as soon as you enter the Mall, you can see the models of Markam Fashion in front of you – the uniforms of all receptionists at the Information desk of Mall Varna are designed and manufactured by Markam Fashion.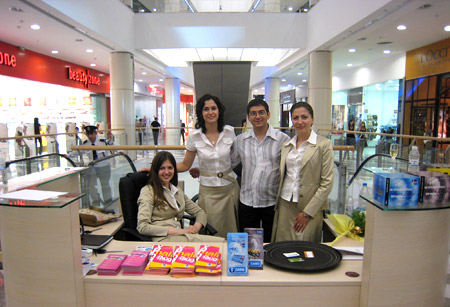 Markam Fashion turns the unit into sparkling, lively, personal place for communication with various services to satisfy the costumers' needs.
The shop can be reached easily via lift or elevator.

For those who

accompany friends and relatives whilst shopping, we

have created some pleasant areas in our shop where they can sit and relax.

We provide gift wrapping service to make you proud you bought from us

Convenient, non-cash payment with an EU card.

We are prepared for customers eligible for TAX-Free purchases

If you require a garment we will search for it within the entire electronic system of the company to locate it.

Easy exchange with money-back guarantee.

We offer experienced alterations service

You are very welcome to reserve the product you like

Attractive Loyalty Card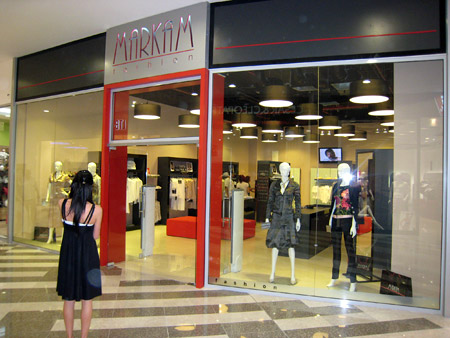 Photos © Markam Fashion